SmarterWorld is a professional web site providing information on modern energy technology, including ongoing updates on the latest developments of renewable energies, energy efficiency, electro mobility, green electronics, as well as relevant political debates and new regulations.
It focuses on all aspects of where Renewable Energies and Energy Savings and electronics components intersect.
The editorial content is completed by the weekly newsletter, which reaches more than 50,000 recipients.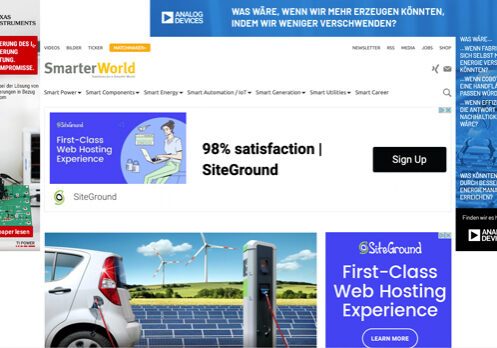 Monthly Impressions
200,000
Target Audience
CEOs, management, developers and purchasers
Est. Unique Visitors
50,000