Published for over 30 years, Markt&Technik is the leading Electronics Trade magazine in Germany. With 11 full-time editors on staff, the largest editorial team among all German trade publications, Markt&Technik covers all business, industry and products news and publishes in-depth technology features, and extensive product comparison and evaluation reports every week. With over 117,000 readers every week, Markt&Technik has the largest readership among both business professional and R&D and Design Engineers and Engineering Management (as per LA ELFA readership study results).  Not surprisingly, Markt&Technik captures the largest advertising market share among all German trade publications.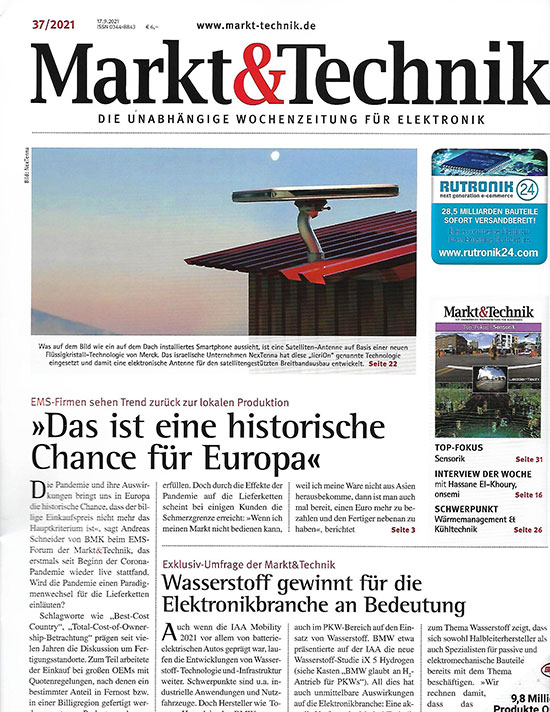 Target Audience
Electronics Design Engineers, Electronics Professionals and Decision Makers
Circulation
38,026 copies in total/IVW audited - 20,436 print distribution and 17,590 e-paper distribution.
Publication Dimensions
230mm (W) x 297mm (H)
WEKA FACHMEDIEN GmbH
Richard Reitzner Allee 2
85540 Haar
Germany
+49 89 255 56 1000